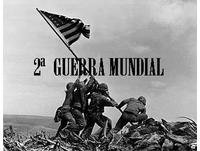 Subcategory: History and humanities
Creation date: 17/12/2011
Description: .El que ha sido, hasta el momento,el mayor conflicto belico ... de la historia merecia su grupo y aqui lo teneis, todo lo relacionado con esa guerra tiene su sitio aqui. More
Para poder escribir en el muro de un grupo debes estar registrado en iVoox.
---
---
---
---
---
---
Los Rangers de los EEUU en el desembarco de Normandía, el 6 de junio de 1944, escucha la operación de desembarco en La Pointe Du Hoc, bastión artillado que defendía las playas de la costa francesa https://www.ivoox.com/30755373
---
Super carros de combate alemanes, el Maus y el E100, enormes bestias acorazadas que debían haber podido batir a cualquier enemigo. Delirios o realidad ? Escuchalo!! https://www.ivoox.com/31052121
---
---
---
Group users
Propose audios to the group
Share in this group the audios that you likeHistory and humanities.