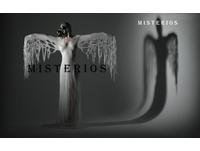 Subcategory: Mistério e outras realidades
Creation date: 17/12/2011
Description: Misterio en general,todo lo relacionado con las diversas tem... aticas que encierra este mundo;enigmas historicos,casos paranormales,ciencia de frontera,conspiraciones etc. More
Para poder escribir en el muro de un grupo debes estar registrado en iVoox.
---
---
Los invitamos a nuestro podcast "Diario de un Criminal" que es de TrueCrimen y Comedia, disfrutenlo chicos https://mx.ivoox.com/es/49194069
---
---
---
---
---
---
---
---
Group users
Propose audios to the group
Share in this group the audios that you likeMistério e outras realidades.