Group NUESTRA MUSICA DE SIEMPRE (50-60-70)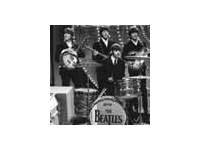 Subcategory: Pop and Pop-Rock
Creation date: 22/12/2011
Description: LA IDEA ES AGRUPAR TODA ESA MUSICA DESDE LOS 5O A LOS 70, PO... R LA QUE AFORTUNADAMENTE HOY EN DIA PODEMOS CONSIDERAR LA BASE DE LA MUSICA ACTUAL,(SEGUN MI OPINION CLARO).......................................................................................................... More
Para poder escribir en el muro de un grupo debes estar registrado en iVoox.
---
---
---
---
Hola os dejo la dirección de mi podcats en la que tratamos música de diferentes épocas y estilos. El Gramófono. Saludos https://www.ivoox.com/s_p2_62921_1.html
---
---
---
---
---
BUSCA EN LA BASURA!! Radio Show # 78. Emisión del 27/04/2016...Punk Rock Singles & Ep's made in 1978... in 2016. Programa nº 78, número del año siguiente a la gran explosión del Punk Rock, y como ya dijimos en el anterior programa, no ponemos ni los mejores, ni los peores, simplemente los que hemos escogido para la ocasión…Y por si les parece poco estos 19 pepinazos sónicos, Violencia Rivas nos sigue contando su vida como precursora del Punk, que para desgracia de musiqueros sabelotodos, e historiadores boludos, éste…¡¡Nació en la Argentina!! Esnifamos pegamento y bailamos pogo a ritmo de: EBBA GRÖN. / FREESTONE. / TOO MUCH. / IVY GREEN. / RUDI. / NEON. / THE VIBRATORS. / URINALS. / MENACE. / ROCKS. / THE EYES. / GOD HEART ATACK. / THE BAGS. / THE LURKERS. / THE IDIOTS. / HOLYYWOOD SQUARES. / SUZANNES. / CHELSEA. / THE CONTROLLERS. http://buscaenlabasura.blogspot.com.es/
---
Group users
Propose audios to the group
Share in this group the audios that you likePop and Pop-Rock.