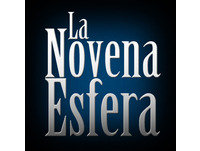 Subcategory: Science and nature
Creation date: 03/10/2012
Description: Grupo promovido por el programa \\\"La Novena Esfera\\\" (ww... w.lanovenaesfera.com) donde pretendemos reunir a todos los audios dedicados a fomentar la curiosidad, responder preguntas de lo más variado y, en definitiva, alimentar mentes inquietas. More
Para poder escribir en el muro de un grupo debes estar registrado en iVoox.
---
---
---
---
---
---
---
Se ha unido el usuario ozcoz
---
---
---
Group users
Propose audios to the group
Share in this group the audios that you likeScience and nature.