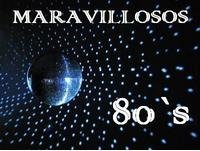 Subcategory: World's musics and others
Creation date: 16/12/2011
Description: Solo quien ha vivido esta epoca de la historia de la musica ... o a quien le ha llegado sabe lo que significa \"ESTAR ENAMORADO DE LOS 80`s\" Os animo a buscar audios relacioanados con esta maravillosa decada y dejarlos aqui, porque seguramente aqui seran tratados con el respeto que merecen. More
Para poder escribir en el muro de un grupo debes estar registrado en iVoox.
Se ha unido el usuario djpm
---
---
---
---
https://www.ivoox.com/remember-post-fallas-vol-1-audios-mp3_rf_33697453_1.html
---
https://www.ivoox.com/sesion-fallas-dj-dy-audios-mp3_rf_33537216_1.html. aqui os dejo una sesion mia espero que os guste ,un saludo
---
---
---
---
Se ha unido el usuario Jonas
---
Group users
Propose audios to the group
Share in this group the audios that you likeWorld's musics and others.