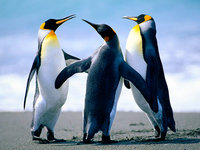 Subcategory: Fun and entertainment
Creation date: 19/12/2011
Description: Hay programas donde introducen bromas telefonicas buenisimas... ... More
Para poder escribir en el muro de un grupo debes estar registrado en iVoox.
Hola a todos, acabo de crear un boletín radiofónico de noticias en clave de humor llamado "Servicios desinformativos" y me gustaría proponeros mis audios al grupo. Mi Feed RSS es https://www.ivoox.com/servicios-desinformativos_fg_f1908554_filtro_1.xml. Un saludo, Juan.
---
---
---
---
---
---
#15 Caca o Cuki - Trabajos Absurdos y Un Poco De Sexo ---> https://www.ivoox.com/15-caca-o-cuki-trabajos-absurdos-y-audios-mp3_rf_23156104_1.html
---
---
---
---
Group users
Propose audios to the group
Share in this group the audios that you likeFun and entertainment.