Group Gastronomia y Alimentacion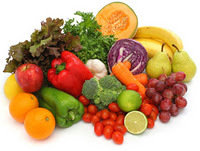 Subcategory: Hobbies and gastronomy
Creation date: 24/01/2012
Description: Congregado de audios sobre alimentos, recetas, restaurantes,... vinos More
How the groups works:
Propose audios that you think that are interesting from the audio tab. These will be added to the list Proposed Audios of the group.
Listen to proposed audios by other users from Proposed Audios tab and vote the ones you like. You have 3 votes per day and per group. los que más te gusten
The most voted audio of each day will become part of the group, being visible in the Top Rated Audios.
---
Podcast:
SERGIO GARCÍA
¿Sigues comiendo ensaladas a base de lechuga, tomate, cebolla y, como mucho, un poco de atún? Ya es hora de darle alegría y diseño a un menú más sano. Par
a ello, en este podcast se recogen varios de las secciones de Qué Bello es Cocinar en Hoy por Hoy Henares en las que el chef Javier Bello nos cuenta de forma amena y divertida nuevas maneras de comer ensaladas, con nuevos y sorprendentes ingredientes y con los aliños más vanguardistas.
Genre: Radio
Channel: HOY POR HOY HENARES
...
See more
---
Podcast:
En Su Punto
En este programa el equipo de En su punto viaja a Japón para conocer más a fondo su cultura gastronómica. Para ello, en el programa entrevistamos a Hidehiro
Tsubaki, Cónsul General de Japón en Barcelona y participan en la tertulia Ángel Camacho, chef del restaurante Watatsumi y Roger Ortuño, autor de la web comerjapones.com. Esperemos que disfrutéis con este programa tanto como nosotros!
Genre: Radio
Channel: En Su Punto
...
See more
---