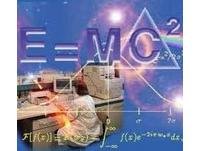 Subcategory: Science and nature
Creation date: 16/12/2011
Description: Física clásica, cuántica, energía, materiales, ...
Remember:
The proposed audios that fail to support disappear in 15 days this listing.
Each audio also counts as a vote. You have three votes per day.
Every day, the most voted audio of this section will go Top Rated Audios.
---
&nbsp
El bosón de Higgs y la Teoría de la Cuerdas
---
&nbsp
Descubrimientos recientes en Física y Astrofísica
---
&nbsp
Un punto azul n 21 fecha 13 de febrero de 2014 tres pelos
---
Group users
Propose audios to the group
Share in this group the audios that you likeScience and nature.