Group AOR, Rock Melódico y Progresivo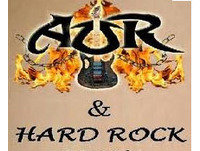 Subcategory: Rock and Metal
Creation date: 17/12/2011
Description: Los mejores programas de rock melódico, progresivo, west co... ast, hard rock, progresivo, ... More
Para poder escribir en el muro de un grupo debes estar registrado en iVoox.
---
---
---
Se ha unido el usuario ivoox
---
Hola, soy Tommy Martín y hace unos días comencé un programa llamado Rock en Cadena, no puedo proponer el audio ya que no me deja (cliqueo el botón y no ocurre nada), aquí es dejo el rrs del programa. Gracias https://www.ivoox.com/rock-cadena_f641040_filtro_1.xml
---
---
---
---
---
Hola! Somos #LimaDeRadio, programa dedicado a difundir Rock Independiente en todos sus generos, y de todas latitudes delplaneta. Pasa por nuestro canal y danos una oportunidad.
---
Group users
Propose audios to the group
Share in this group the audios that you likeRock and Metal.