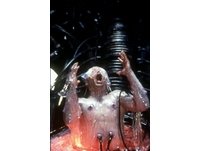 Subcategory: World and society
Creation date: 08/02/2012
Description: GRUPO PARA GENTE QUE KIERE CONOCER LA VERDAD ,SIN IMPORTAR... SI ESTA CUASTIONA O HECHA POR TIERRA SUS PRECONCEPTOS DE NACION ,RELIGION ,RAZA ,ETC....LAS CONCLUSIONES VAN A NIVEL PERSONAL ,AKI SOLO SE EXPONE. ANONUMUS . SOMOS LEGION SOMOS ANONYMUS More
Para poder escribir en el muro de un grupo debes estar registrado en iVoox.
---
---
Hola somos dos jóvenes periodistas cubanas que se apasionan por la verdad y ñlas buenas historias ,qué tal si compartimos nuestras opiniones.
---
---
---
---
---
Se ha unido el usuario pedro
---
---
---
Group users
Propose audios to the group
Share in this group the audios that you likeWorld and society.