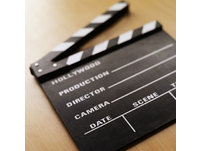 Subcategory: Movies, TV and shows
Creation date: 22/12/2011
Description: Aquí propondremos los mejores podcast del mundo del cine y ... de series More
Para poder escribir en el muro de un grupo debes estar registrado en iVoox.
---
---
---
---
---
Muy buenas a todos, somos nuevos por aqui. Tenemos un podcast y queriamos saber que os parecia el ultimo programa. Un saludo a todos/as. https://www.ivoox.com/19603665
---
---
---
---
Usted está atrapado prohíbe banco y no tiene el beneficio de los bancos o si tiene mejor un proyecto y necesita financiación, mal crédito o necesitan dinero para pagar las cuentas, el dinero para invertir en el negocio. Así que si necesita crédito no dude en ponerse en contacto conmigo para más información sobre mis condiciones. Por favor, póngase en contacto conmigo directamente por correo electrónico: oscarsandole00@gmail.com PD: la gente no se abstengan graves
---
Group users
Propose audios to the group
Share in this group the audios that you likeMovies, TV and shows.