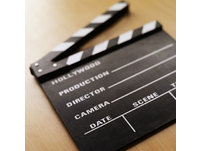 Subcategory: Movies, TV and shows
Creation date: 22/12/2011
Description: Aquí propondremos los mejores podcast del mundo del cine y ... de series More
Para poder escribir en el muro de un grupo debes estar registrado en iVoox.
---
---
---
---
---
---
---
Hola! Tenemos un programa de cine desde el 2012. Nos dedicamos a analizar y pensar las películas. Nuestra última temporada aquí! http://ar.ivoox.com/es/podcast-bso-banda-sonora-original-temporada-6-2017_sq_f1411360_1.html
---
---
Despide 2017 repasando las películas más importantes del año que han llegado a nuestros cines. Un año más llega el especial navideño de La Frikoteka: http://www.ivoox.com/042-repaso-a-cartelera-2017-audios-mp3_rf_22687974_1.html
---
Group users
Propose audios to the group
Share in this group the audios that you likeMovies, TV and shows.