Group AOR, Rock Melódico y Progresivo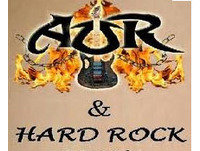 Subcategory: Rock and Metal
Creation date: 17/12/2011
Description: Los mejores programas de rock melódico, progresivo, west co... ast, hard rock, progresivo, ... More
Para poder escribir en el muro de un grupo debes estar registrado en iVoox.
un incunable escuchar estas maquetas. Genial el ver el desarrollo de uno de los albumes conceptuales más importante de la historia del rock progresivo y sinfónico. Gozada!!!
3752
---
Group users
Propose audios to the group
Share in this group the audios that you likeRock and Metal.